Welcome to Genie Token
Fate has brought you and Genie together. Genie will now be your guide through this journey together on the search for financial freedom, she knows the adventure ahead will not be easy as there are terrible creatures in the crypto world, these creatures are known as fudders, honeypots and worst of all…..rug pulls!
Genie will do everything in her power to keep you by her side and stay away from the ghastly creatures. Genie has a few tricks up her sleeves to achieve this, she will cross your palm with BNB for staying by her side and HODLING, but that's not all……within Genie's lamp she has a secret, when the BUYS,VOLUME and belief is high, her magic lamp will fill up with BNB and randomly drop them into a believer's wallet….MAGIC!
Genie will always have your back no matter how crazy it gets in the crypto world!
But for this to work and make the quest easier….
BUY
Buy your genie tokens from a supported platform (min 6 Billion tokens required for the lottery & 200 Million for the BNB rewards)
HODL
It can be scary with these perilous creatures, but genie will look after you so hold those tokens tight. (min 6 Billion tokens required for the lottery & 200 Million for the BNB rewards
SUPPORT 
Shill, vote and engage in the community this will make the magic stronger
Tokenomics
Token Name – Genie Token
Token Symbol – $GENIETOKEN
Total Supply – 100,000,000,000,000
Max Wallet Holding – 1.5%
BNB Rewards
10% of each transaction is held and distributed
amongst holders (frequency of distribution may vary depending on trade volume)
(min holding required 200,000,000 GENIETOKENS)
GENIE TOKEN / BNB LOTTERY
3% of each transaction is sent to the Lottery Fund.
Liquidity
3% of each transaction is sent straight to the Liquidity Pool
Marketing & Development
3% of each transaction is sent to the Marketing Wallet 
THE LOTTERY
Buy 6,000,000,000 (6 Billion) Genie Tokens $GENIETOKEN
and you get automatic entry to the Lottery.
How Does The Lottery Work?
The lottery amount is set by the team in BNB
& as soon as the lottery amount has been reached (inc tx fees).
It is dropped into a random holder's wallet!!!
The lottery is continuous & it will keep dropping
the prize fund to random holders!!
Roadmap
Let The Adventure Begin
Phase 1
Fair Launch 

Set up Social Media

Website Launch

1000 TG Members

1000 Holders

Create Shilling Team

Organic & Paid Marketing

Set Lottery Prize Amount in BNB
Phase 2
5000 TG Members 

2500 Holders

Apply & List on CG & CMC

More Organic & Paid Marketing 

Exclusive NFTs Giveaways & Prize Giveaways

Begin the Development of NFT Games Platform & NFTs Wallet

Periodic Manual Burns

Increase Lottery Prize Amount in BNB

Audit
Phase 3
10,000+ TG Members 

6500+ Holders

Upgrade Wesbite

Big Push On Paid Marketing 

More Exclusive NFTs Giveaways & Prize Giveaways

Release of the Gaming Platform & NFTs Wallet
Release the First Game on Platform
Begin Development of Next Series of Games
Partnerships & Collaborations
Exchange Listings
Release First Wave of Merch
Phase 4
25,000+ TG Members
25,000+ Holders
Release New Games on to the Platform
Bigger Push On Paid Marketing
Bigger Prize Giveways
Set Lottery Prize Amount to the Largest Ever
More Community Involvement (Voting on Key Decisions On Where Funds Should Be Spent to Grow the Project.)
Release Second & Third Wave of Merch
More Exchange Listings
Genieverse
3 Phase NFT Gaming Platform
The Genie team also are creating a 3 Phase NFT gaming platform:

1- NFT trading card game + marketplace

2- Arcade room



3- RPG NFT game


Phase 1:

It is a trading card game called Battle of a thousand nights. It will be ready to launch Q1 2022 and has already released some concept art of characters from the Genieverse, which will be part of all 3 phases of games.

The main characters are the lovable elegant genie "Olah the Powerful" and the demonic genie "Djinn." The theme of good and evil is apparent here. There is also elemental clans fire, water, earth and wind.



Phase 2:

It will consist of a play on classic arcade games with a genie twist in an ever-expanding game library. There will initially be 3 games at launch of the arcade room in which players can compete for exclusive NFTs.



Phase 3:



It will be an RPG game and more details around this will be released closer to the time. But, the team did reveal it will be similar to an open world dungeon explorer in which the character cards you collected from the trading card game can be used in the RPG game. There will also be a marketplace where you can sell items collected from your epic quests on the NFT market place.
Characters Released So Far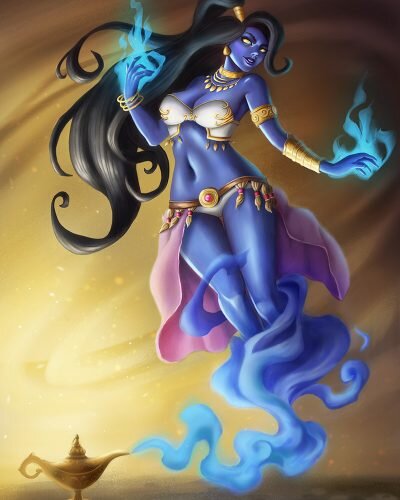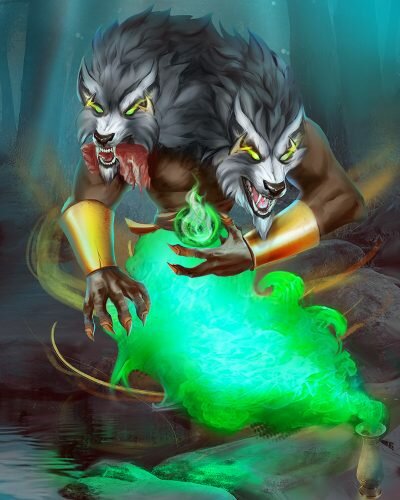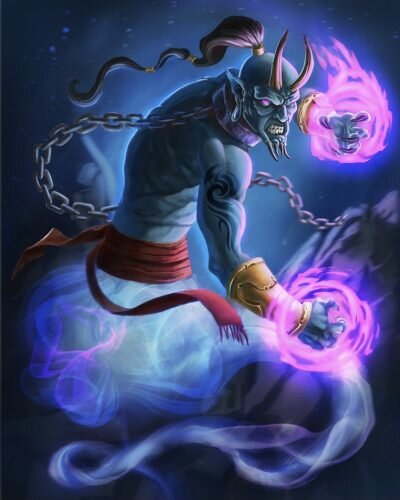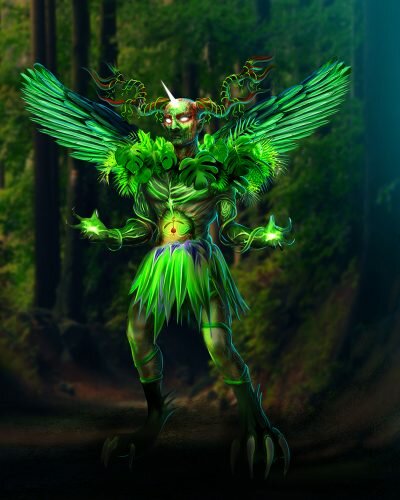 Virgulta – Watcher of the Forest
NFTs
Here's what NFTs we've released to date
How to Buy?
Create a wallet in Metamask or Trust Wallet

Purchase $BNB either from your wallet or from an exchange (e.g Coinbase or Binance) and transfer to your wallet.

Open Pancakeswap and connect to your wallet. Buy $GENIETOKEN with your BNB. Set Slippage to 1%, then after the $GENIETOKEN amount add a decimal point and two zeros. (e.g .00)
Contact us
info@genietoken.io